Quincy Choral Society News
Joyful Traditions on Talk of the Town
Quincy Choral Society Trips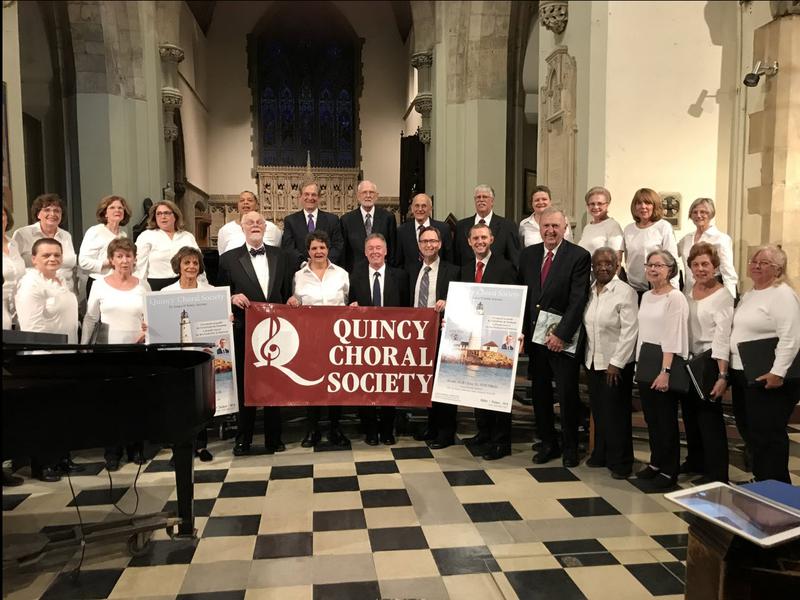 2018 – Tour of Montreal and Quebec
Concerts were given in Montreal and Quebec under the direction of Dr. Joshua Rohde. We sang the Sunday service at the Church of St. Andrew and the St. Paul Presbyterian Church; Mass and a concert at The Oratoire St. Joseph and Christ Church Cathedral, and QCS sang a church service and concert at the La Chappelle Saint-Michel. Museum visits and walking tours along with delicious Canadian cuisine rounded out our week-long adventure.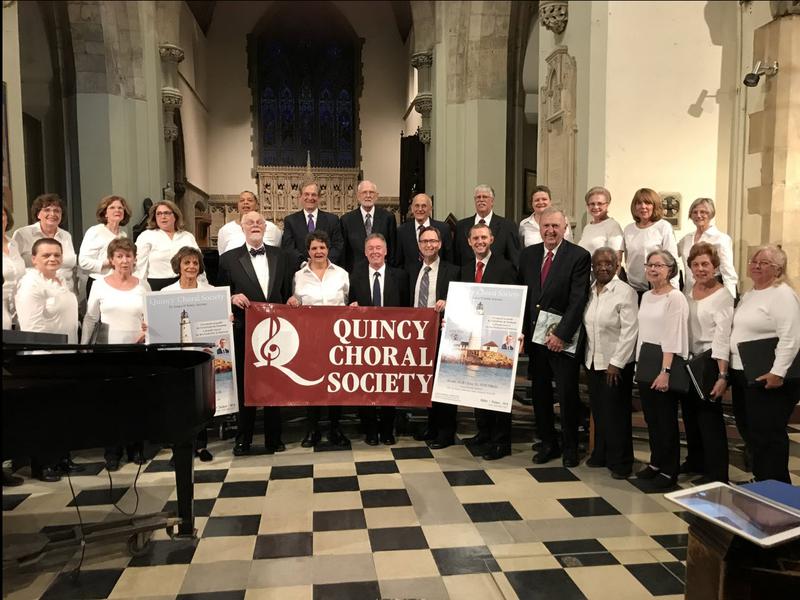 Under the Direction of John Nichols, 50 QCS singers and ambassadors toured the Emerald Isle. Concerts were held in Kylemore Abbey; St. Coleman's Cathedral in Cobh, County Cork; and in Adare, QCS performed an evening Sung Mass at Holy Trinity Church, followed by an informal recital. A highlight was the concert at St. Patrick's Cathedral in Dublin, sung in conjunction with Music Matters, a chorus of challenged persons who absolutely love music – very moving.
2015 – Carnegie Hall, NYC
The Quincy Choral Society received a standing ovation after their performance of Mozart's "Requiem" at Carnegie Hall in New York City on June 20, 2015. 41 members of the chorus were joined by singers from seven other choruses from across the country under the direction of Dr. Joe Miller from Westminster Choir College.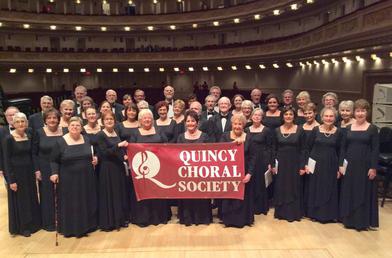 2014 – The Kennedy Center, Washington DC
QCS performed in Washington, DC for the National Memorial Day Choral Festival on May 25, 2014 to commemorate the 70th Anniversary of D-Day. Our concert at The Kennedy Center was followed the next day with a performance at The National Archives to begin the Memorial Day Parade.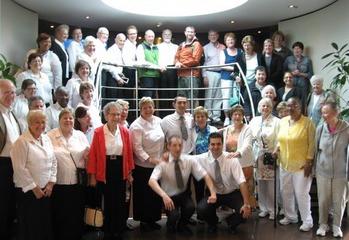 2013 – Tour of the Rhine River
50 singers and musical ambassadors traveled the Rhine River from Basel, Switzerland to Amsterdam, Netherlands aboard Avalon Cruise's boat the "Felicity". Concerts were held in Basel, Switzerland; Rudesheim, Germany; and Oude Kirke, Amsterdam, as well as a Farewell shipboard concert.
2011 – Tour of Switzerland and Austria
Our 8th biennial summer concert tour began in Switzerland with a sung Mass at the Hofkirche in Lucerne. Next we performed a concert of American Spirituals and Jazz at the Engadin Music Festival in St. Moritz. Our final concert was at St. Gilgen, Austria with a collaboration of musicians from the Salzburg Mozarteum in a program of opera selections by W.A.Mozart.
2009 – Tour of the Czech Republic and Germany
​ QCS performed the European premiere of "Songs of Sorrow and Hope" by Stephen Feigenbaum at the Lobkowicz Palace in Prague, commissioned by the Terezin Foundation. We were thrilled to be singing in the same room that Beethoven first performed his Symphony #3 "Erioca". We sang in Potsdam and Dresden and cruised the Elbe River for seven days.
2007 – Tour of Helsinki and St. Petersburg
QCS was the first American Choir invited to perform in Russia at the International Singing World Festival. Enthusiastic applause greeted our performances in St. Petersburg at Capella Hall and St. Peter's Cathedral and in Helsinki at the "Church in the Rock".
QCS sang in the splendor of St. Mark's Cathedral in Venice at the 6 PM mass. Italian audiences in Florence marveled at our Vivaldi's "Gloria" and, in Stresa (Milan), they loved our Gershwin and jazz selections. After the tour, several members did an extended tour to Rome.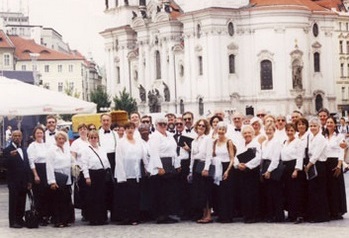 2003 – Tour of Vienna and Prague
One of the highlights of this tour was singing Mozart's "Ave Verum" in the choir loft of the church where Mozart composed the piece! Prague audiences were amazed by our performances at the International Festival of Sacred Music at the St. Nicholas Church.
2001 – Tour of Wales and Scotland
QCS performed a joint concert with the Cowbridge Male Voice Choir at Atlantic College, Porthcawl. We then traveled north to Yorkshire, England for a concert at Bolton Castle and finally to Greyfriar's Church in Scotland as part of the Edinburgh Fringe Festival.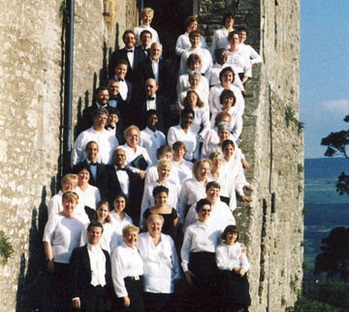 Our tour began in the Loire Valley at Chenonceaux and finished in Paris. What a thrill it was to sing Fauré's music in Chartres Cathedral! Parisians were "jazzed" by our Ellington selections and Bernstein's "Best of All Possible Worlds" from Voltaire's Candide.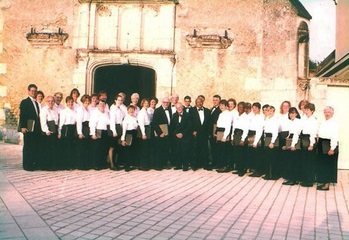 John Quincy Adams was married in London in 1797…thus we commemorated the event on our first concert tour at All Hallows by the Tower. We then performed a concert at the Greenwich Music Festival hosted by the Mayor of Greenwich and two concerts in Bramham and Driffield. The former was at a parish church and the latter at a manor house as a benefit for British Cancer Research.