Sarah Labrie, Music Director
Quincy Choral Society named Sarah Labrie Music Director in 2020. A Boston-based conductor, Ms. Labrie, is the Artistic Director of Diamonds From The Dust, a professional chamber choir, and is one of the choral directors at Stoughton High School, where she works with four curricular, and two extra-curricular choirs. Outside of conducting and teaching, she actively sings with the Tanglewood Festival Chorus, Viatores Mundi (Croatia), Sarteano Musica Sacra Choir (Italy), and in various choral performances throughout New England and Europe.
Sarah graduated from Westminster Choir College in 2014 with a degree in music education. She has studied conducting with Simon Carrington, Dr. Joe Miller, Dr. Amanda Quist, and Tom Shelton and has studied voice with Dr. Rochelle Ellis. Sarah is an active member of the American Choral Directors Association (ACDA), the Massachusetts Music Educator Association (MMEA), the Massachusetts Instrumental and Choral Conductors Association (MICCA), and the National Association for Music Educators (NAfME.)
Gingy Grimes, Accompanist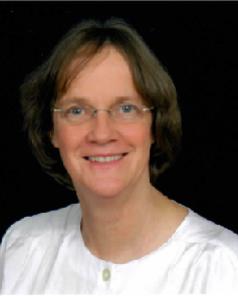 Gingy Grimes, graduate of Duke University, has served as accompanist for Quincy Choral Society since 1993. She is also Minister of Music at First Parish in Norwell, Music Director for the Pierce Players of the Milton Public Schools, and Music Director for Derby Summer Arts in Hingham. She is pianist for North Quincy and Quincy High Schools, for Hanscom Middle School in Bedford, and for Temple Beth David in Canton during High Holy Days. She also teaches and accompanies at Milton Academy.
Locally, Ms. Grimes has performed with Brenda Kelly and Paul Frazer. She has been musical director for several theater productions including Sondheim's A Little Night Music and Mencken's Little Shop of Horrors.
Her son, Brandon Grimes, is an actor/singer/composer in New York City and has been a soloist with QCS. Her husband, Francis Grimes, plays viola professionally throughout New England. Ms. Grimes is thrilled to be associated with Quincy Choral Society!
Gingy Grimes, Accompanist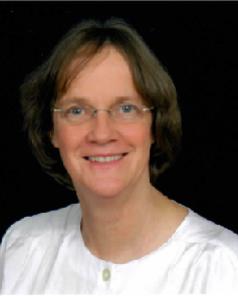 Dyan Ruffen-Madrey, President
Nancy Ahonen
Tricia Alvarez
Gordon Behrer, Treasurer
Dwight Dewsnap
Janet Halloran,
Susan Houde
Vicki Karns
Dianne MacDonald
Deborah Jean Parsons
Mary Welsh
The mission of the Quincy Choral Society is to perform diverse, professional quality programs designed to entertain, enlighten, and enrich the human spirit.  Quincy Choral Society has been bringing musical excellence to the South Shore and the world since 1981, performing hundreds of concerts locally and internationally.  Quincy Choral Society is a 501 C (3) non-profit organization with over 90 members and numerous volunteers and supporters, all of whom volunteer their time and talents dedicated to our common mission.
Talented Singers Are Welcome!
No appointment is necessary. You may use the form below to let us know that you are interested.
We ask that if you decide to join, you commit yourself to attend each Monday evening rehearsal not only for your own benefit, but also to benefit the members of your vocal section and the chorus as a whole. ​​The Music Director gives in-depth notes each week and excessive absences can be reason for the Music Director to ask that you not sing in the next concert.
Plenty of parking is available at the venue including access to an adjacent parking lot. Our rehearsal space is handicap accessible by elevator for those who need it. 
Dues are $25.00 per person, per semester (Fall/Winter). Chorus members also pay for their own music; prices vary from concert to concert.​  
Monday nights 7:30-9:30 PM.
Our Fall season begins the first Monday after Labor Day for our December concert. Our Winter and Spring season begins the first Monday after New Year's Day for both our March and May concerts.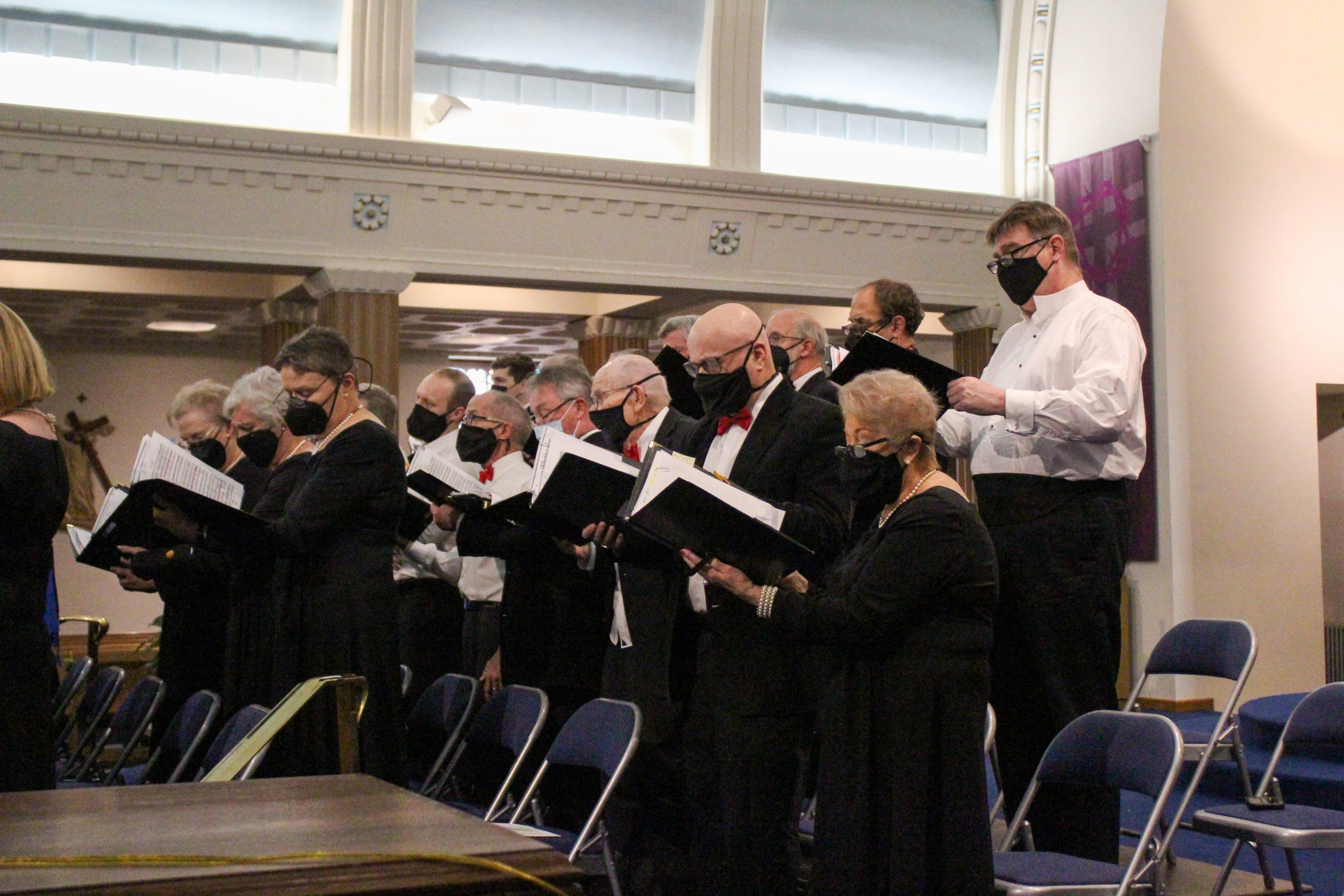 Join Quincy Choral Society
We take our music seriously while having a lot of serious fun!